Overview of our Learning Model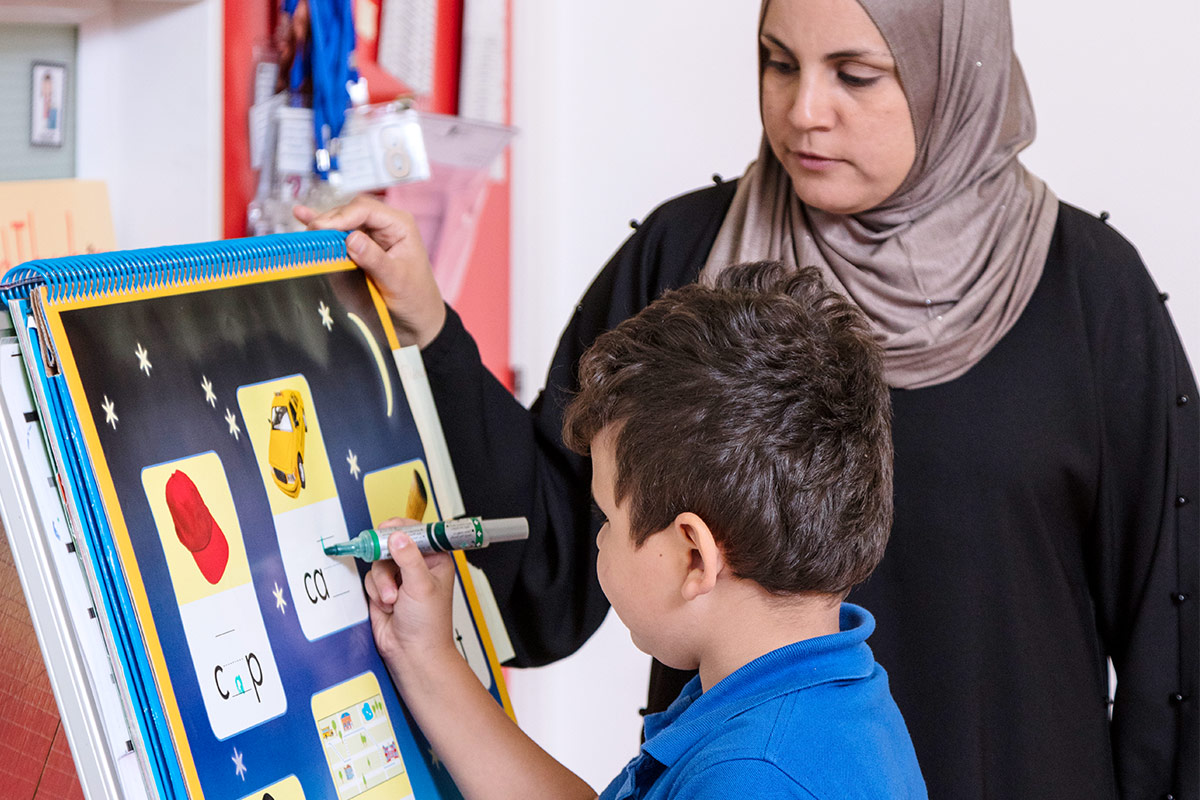 The experiences and skills we have developed by overcoming the challenges of the past school year has better prepared us to provide the highest quality of educational experience for our students.
We earned the highest rating of "DEVELOPED" on the SPEA Distance Learning Evaluation 2019-2020.
We received overwhelming positive feedback from our students, parents, and staff.
We continued to implement Visible Learning best practices campus wide.
We have offered effective accommodations and convenience to students by offering the Face-to-face and Distance Learning models in academic year 20-21
ASCS has passed all health and safety inspections with excellence and without any violations or penalties.
According to SPEA directives, all students should return to the face-to-face learning model on October 31, 2021. Exceptions to continue with the distance learning model are given to specific bases, pending the authority's approvals. At ASCS, we continue to offer accommodations to our returning Face-to-face students and our approved distance learning students to ensure an excellent learning experience and meet their learning needs.
Our priority is student safety and wellbeing. Therefore, we are systematically following the authority guidelines. We are using data from the following sources to guide our decision making process:
MOE and SPEA Circulars
MOH Safety Guidelines
Parent Surveys
Student Surveys