Overview of US Curriculum School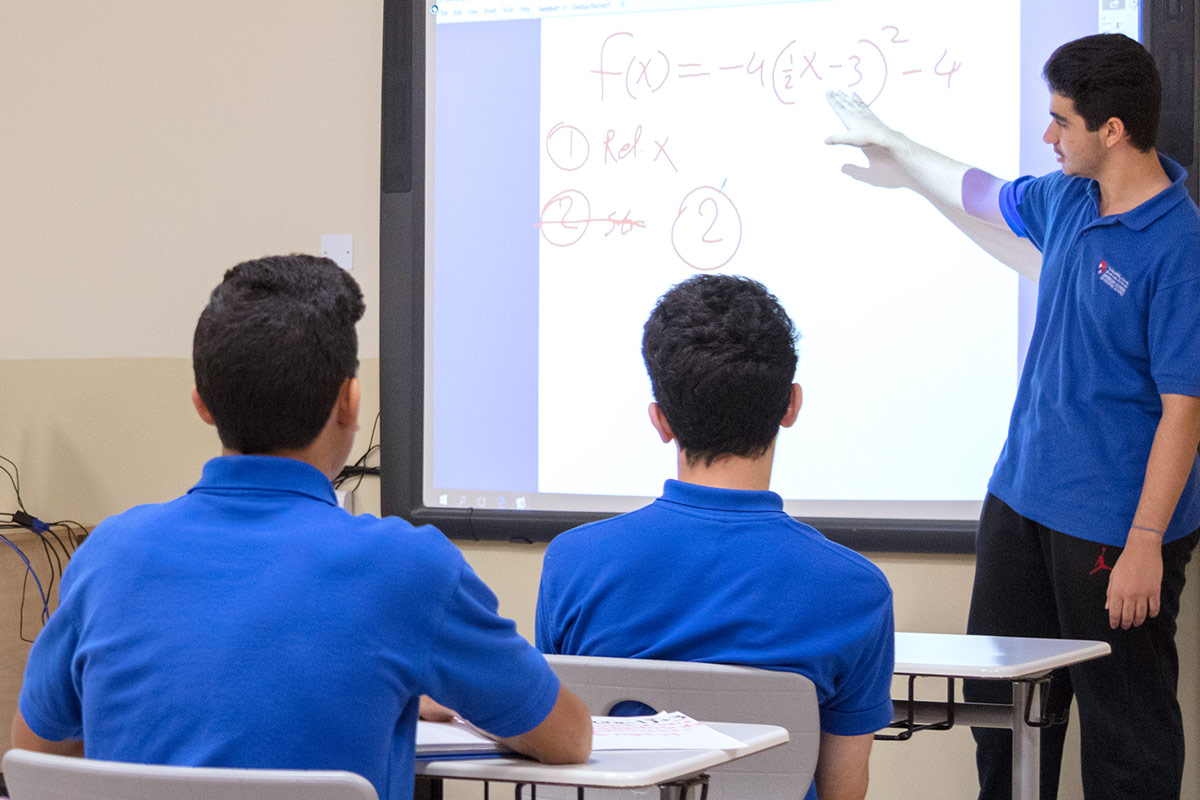 The US Curriculum is based on American Common Core State Standards for English Language Arts, Math, History/Geography, and Next Generation Science Standards for Science. This balanced curriculum gives more creative freedom to tailor the curriculum based on individual needs. In our American curriculum school in Sharjah, students are supported by a huge range of co-curricular activities that ensure they have the opportunity to develop fully as individuals. Personalized instructions are geared towards inquiry-based, hands-on teaching methods, and world-class learning strategies.
The American School of Creative Science offers an enriched, balanced, and broad American curriculum with an international perspective while fully aligned with US Common Core State Standards and Next Generation Science Standards.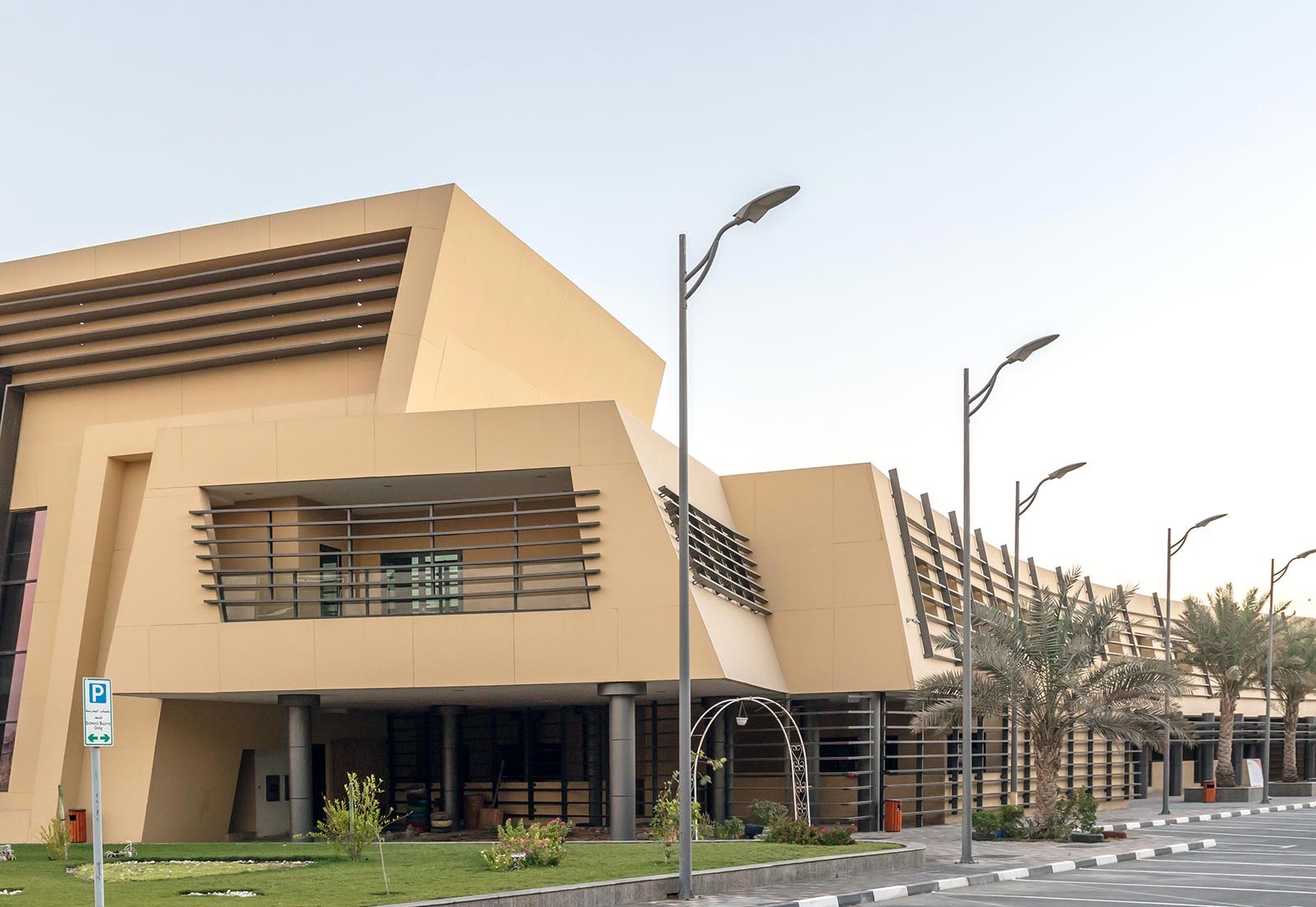 Kindergarten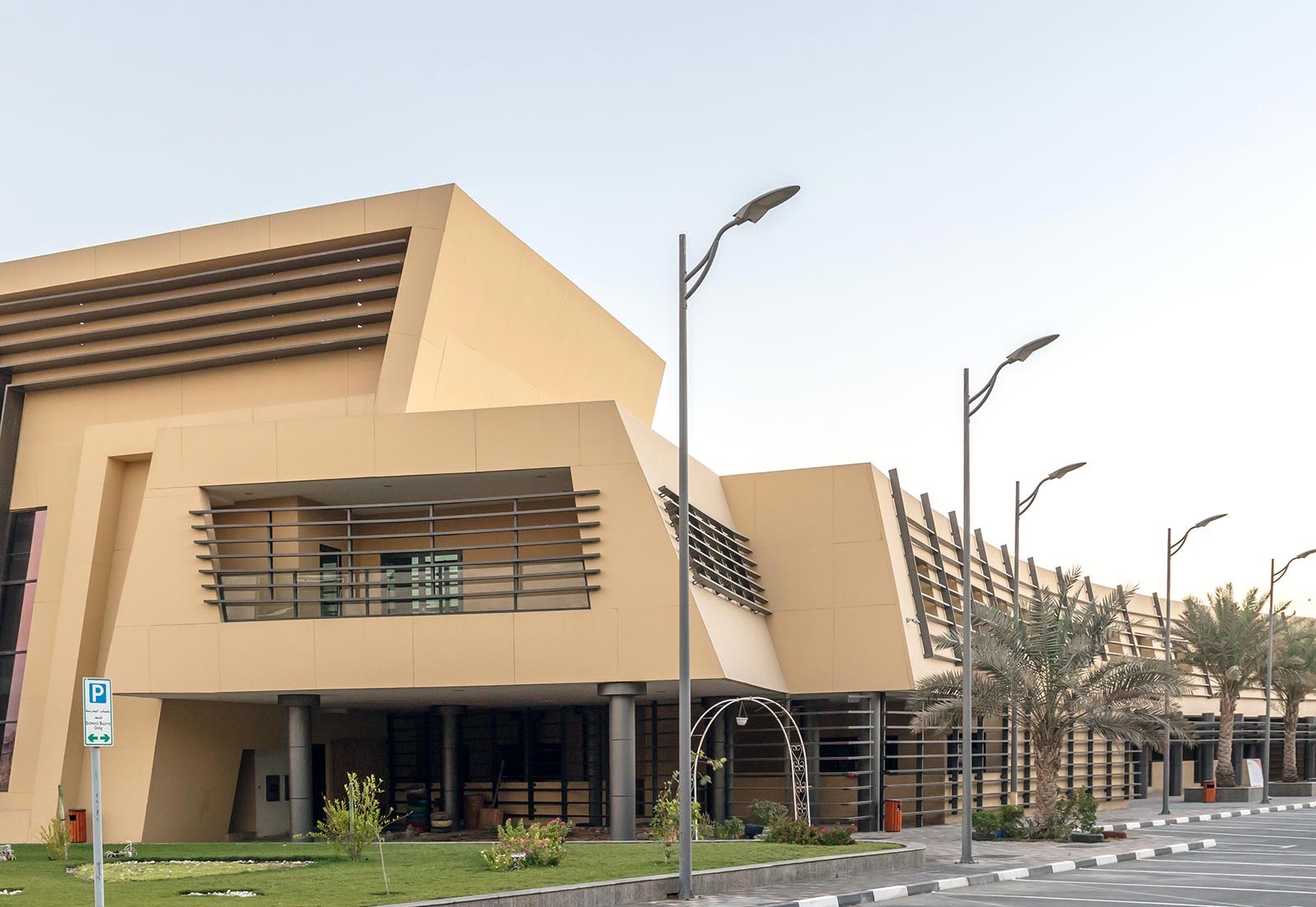 In Kindergarten, students learn the foundational English language and reading skills that set them on the path to becoming lifelong readers, writers, and effective communicators. Reading is the most important skill that students develop during their early academic years. Kindergarten through grade three is a critical time for student academic development.

At our American curriculum school in Sharjah, our Foundation teachers strive to deliver effective, differentiated instruction in the essential skills and concepts so that our students are well prepared to be lifelong learners.

Standards-based instruction is critical to the kindergarten curriculum. The standards describe what students are expected to know and are able to do by the end of the school year. At ASCS, we use California Common Core standards in addition to the MOE standards for Arabic, Islamic Studies, and Quran. Our holistic American curriculum is designed to instill in students a love and pride for their religion and values.
Pre-KG to KG 2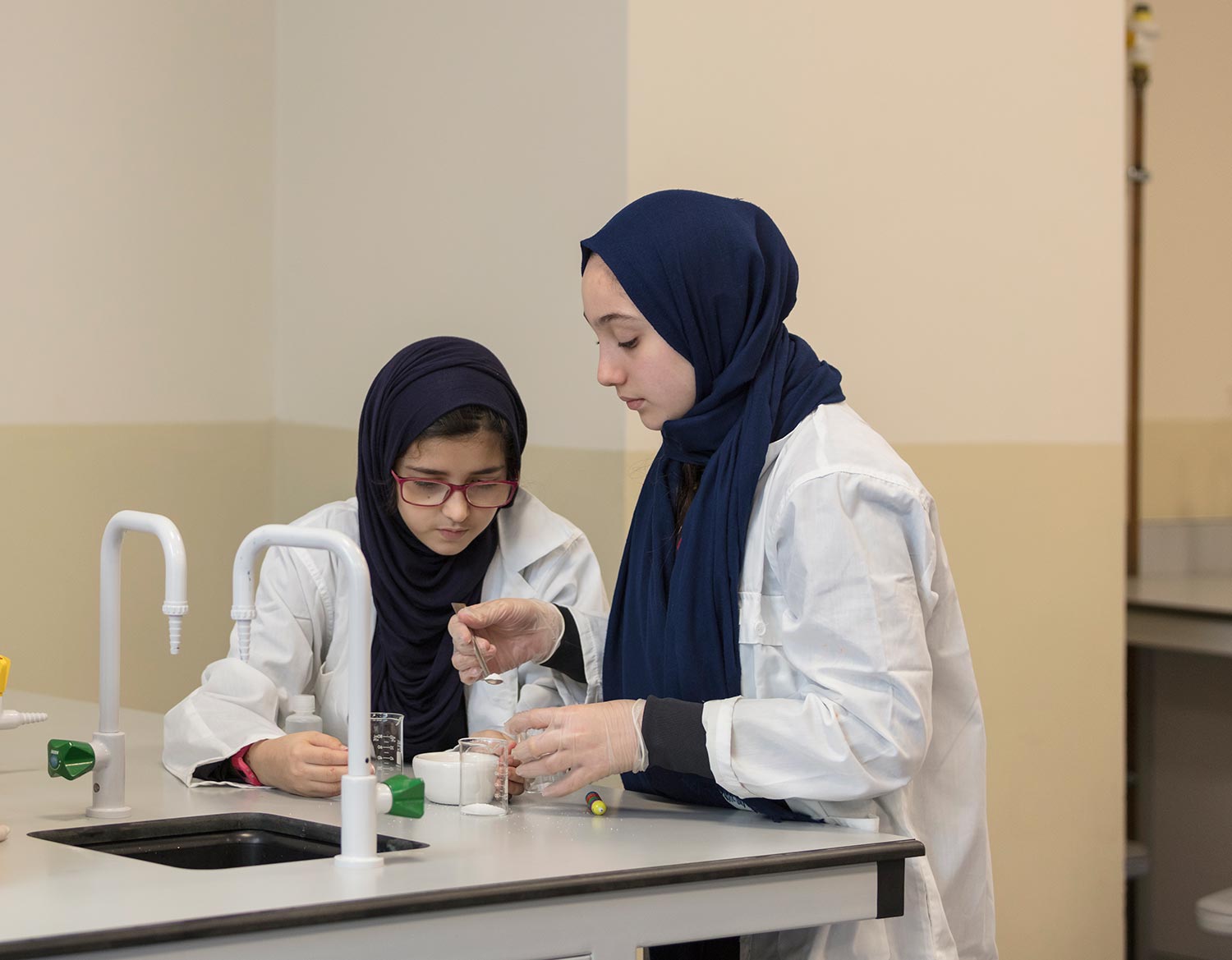 Elementary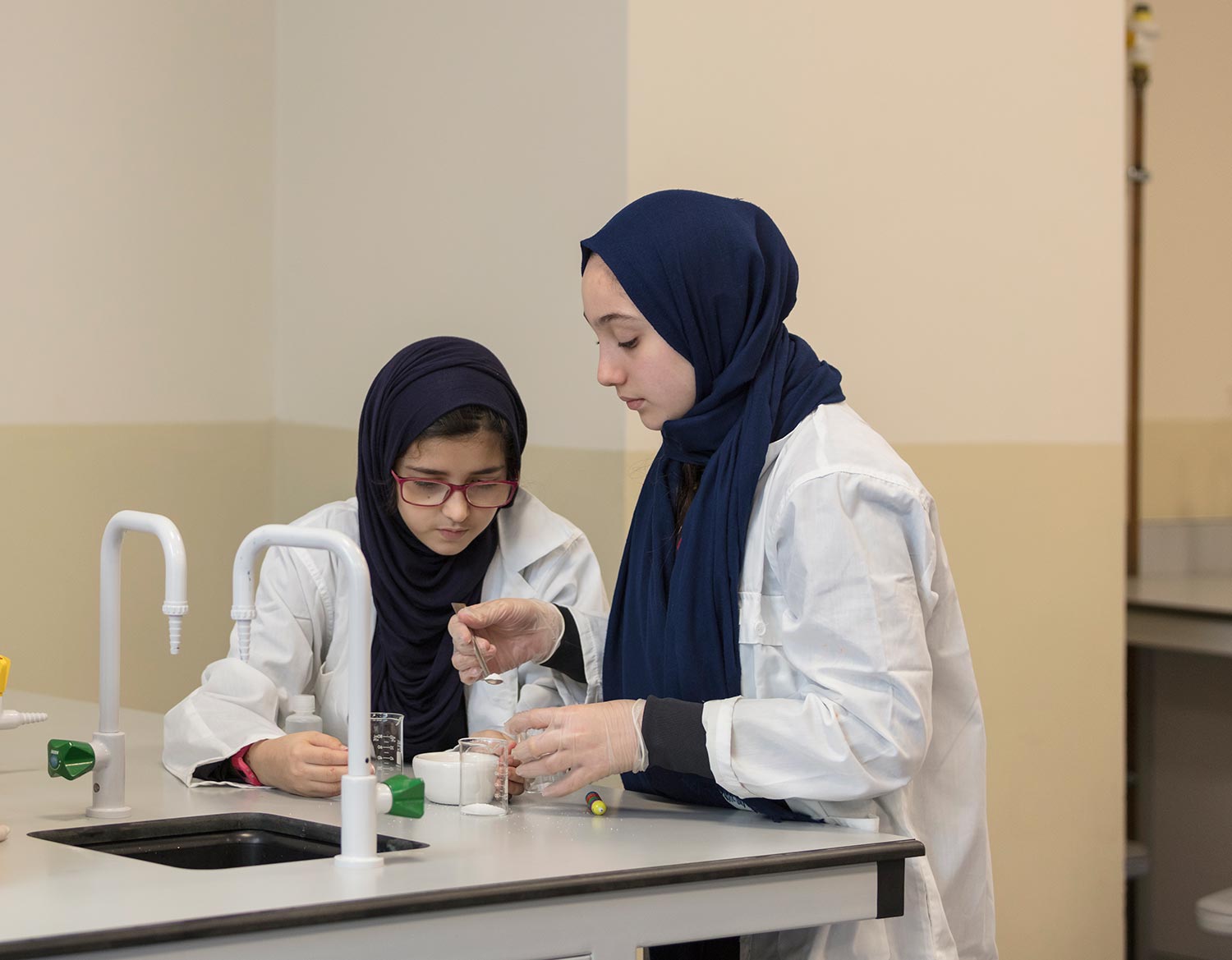 At Creative Science Schools, we are committed to providing a learning experience that meets the needs of every child. By utilizing the California State and MOE Standards we are able to expose students to instruction in Language Arts/English, Mathematics, Science, Social Studies, Moral Education, Arabic, Qur'an, Islamic Studies, Art, Home Economics, Physical Education and Computer courses at various skill levels.

Creative Science schools take a holistic approach to education to develop ambitious self-learners. At our American curriculum school in Sharjah, students learn to enhance their reading and writing skills and hone their mathematical, scientific, and analytical abilities. Cross-curricular activities are integral to our instructional plan.
Grades 1 to 5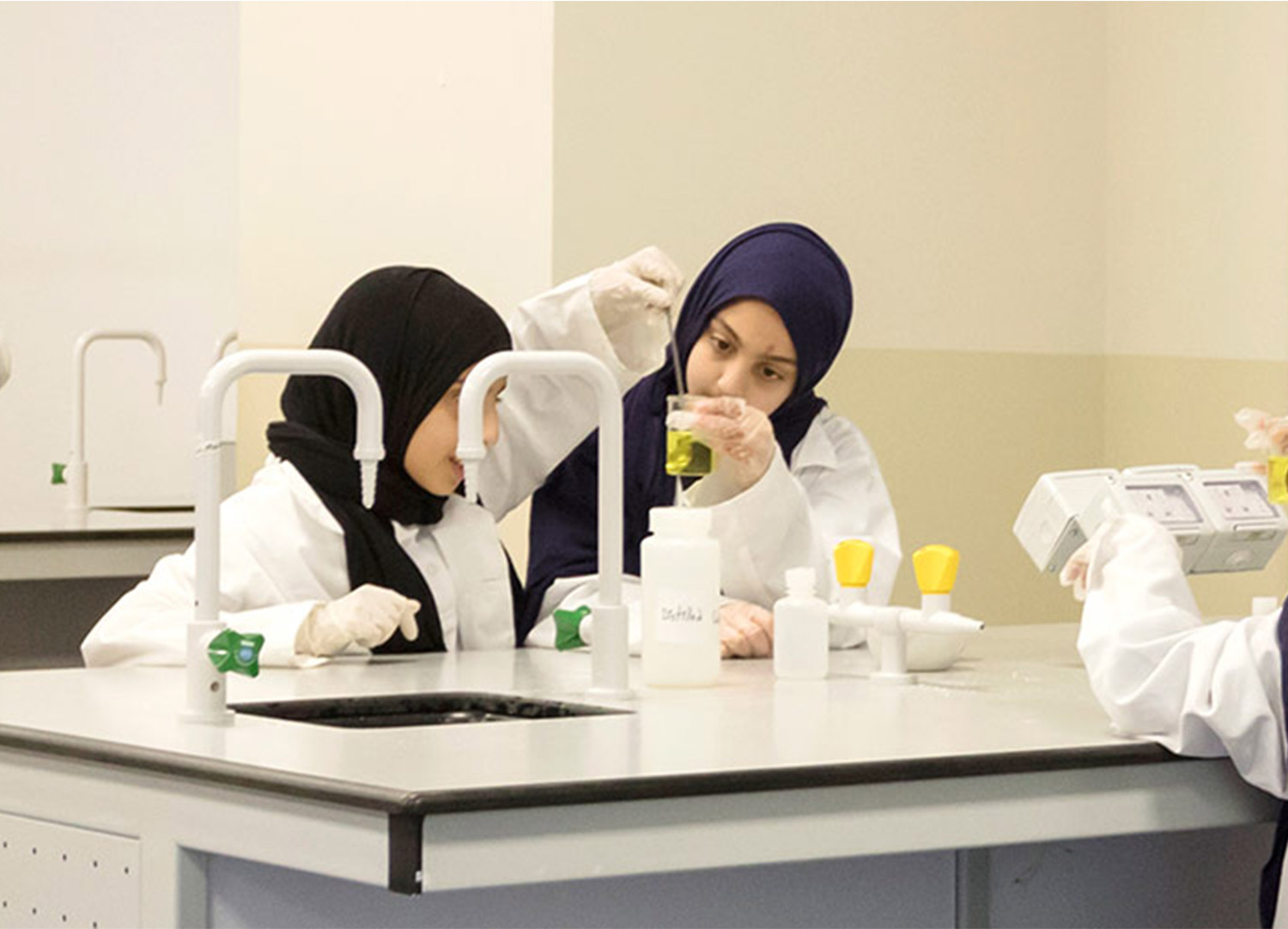 Middle / High School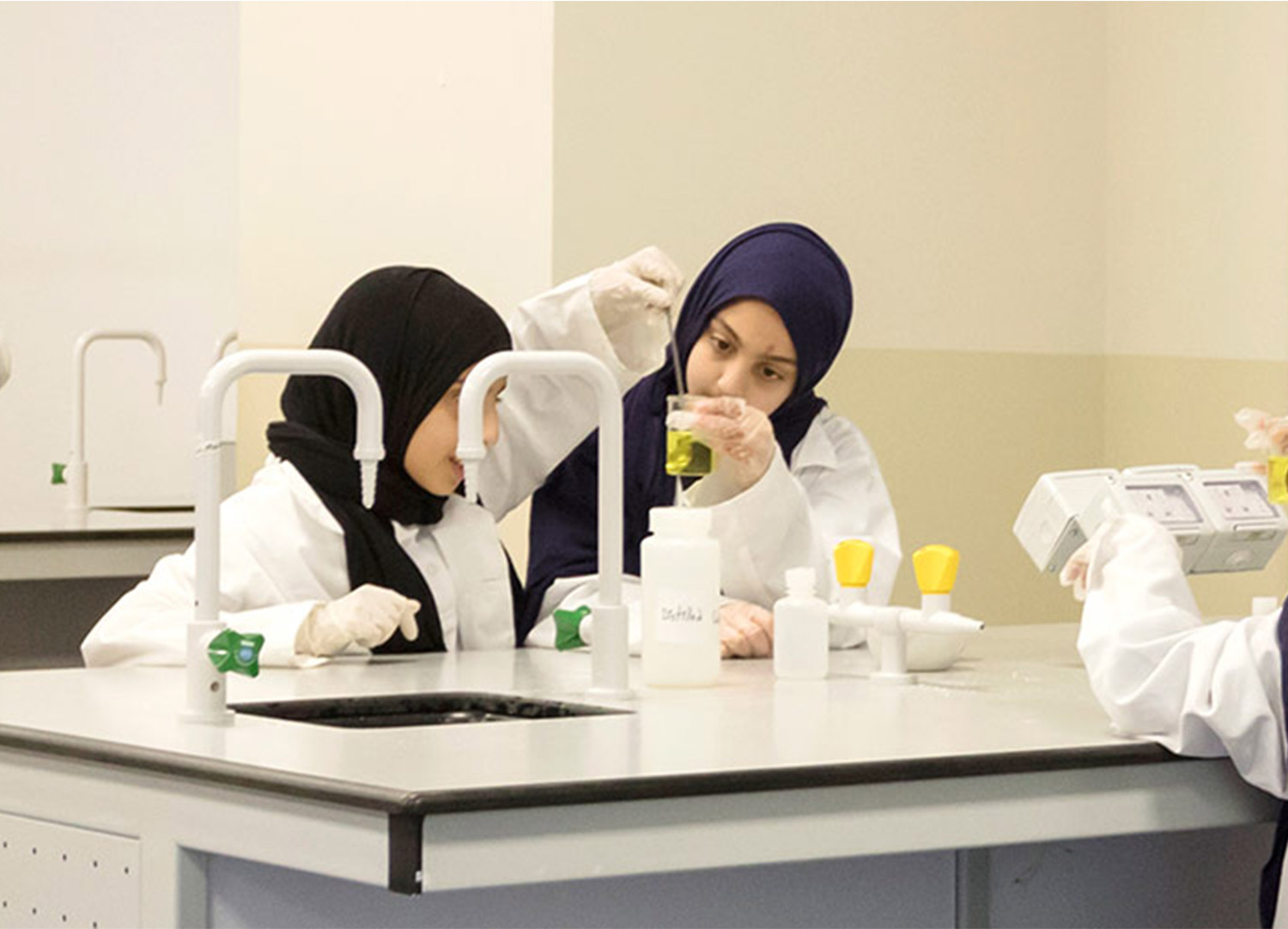 Our goal in Middle-High School is to provide learners with an environment that allows them to develop both cognitively and socially. Focus is placed on developing the ability to think critically and use logical reasoning, applying previously learned knowledge and being confident in one's abilities. It is important that students develop good study habits and skills.

As one of the best American curriculum schools in Sharjah, an engaging and rigorous academic program is the pillar of our Middle-High school. Students receive intensive but engaging instruction in all subjects.

Teachers are encouraged to emphasize experiential as well as traditional learning, incorporating contests, virtual field trips, experiments, and special events to bring lessons to life.
Grades 6 to 12
Learning Skills & Student Achievement
The American School of Creative Science - Maliha believes in the innate capacity of every child to achieve, excel, and succeed. This ability is fostered through high-quality academics, competent and dedicated staff, involved and caring parents, and outstanding management, providing a climate of positive learning and continuous improvement through measurable high standards.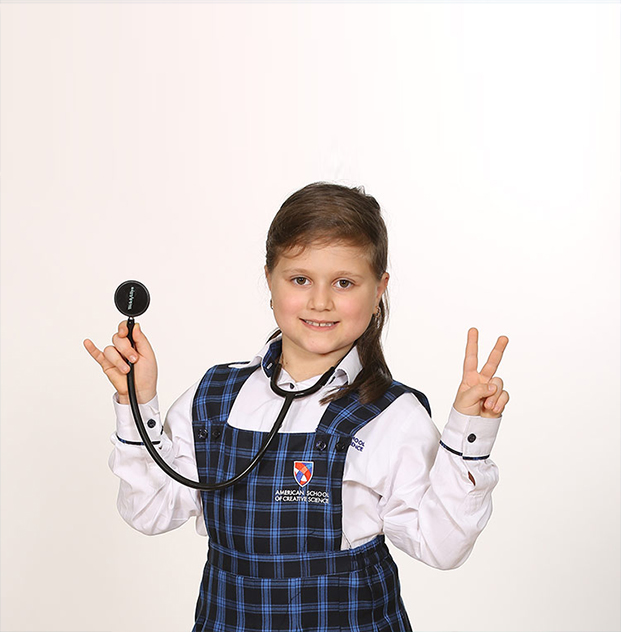 Student Achievement
In ASCS, student achievement is our top priority. Through our rigorous curriculum, instruction, and assessment, we ensure that students demonstrate proficiency and a deeper understanding of the knowledge and skills in each subject taught. We encourage our students to apply their learning in a manner that helps them transfer their knowledge and skills to meaningful tasks.
Raising a strong student character is our mission in ASCS. We teach our students to become effective learners, and develop their mindsets through our visible learning mind frames. We are consistent in our application of the school values such as integrity, compassion, collaboration, respect, and empathy. We want students to be proactive and contribute to a better world as they put their learning to improve their communities.
In ASCS, students' achievement is measured through our internal assessments; in addition to external international standardized assessments specific to grade levels. Our students sit for MAP, CAT4, PIRLS, PISA, E-TIMSS, IELTS, TOEFL, SAT and EMSAT.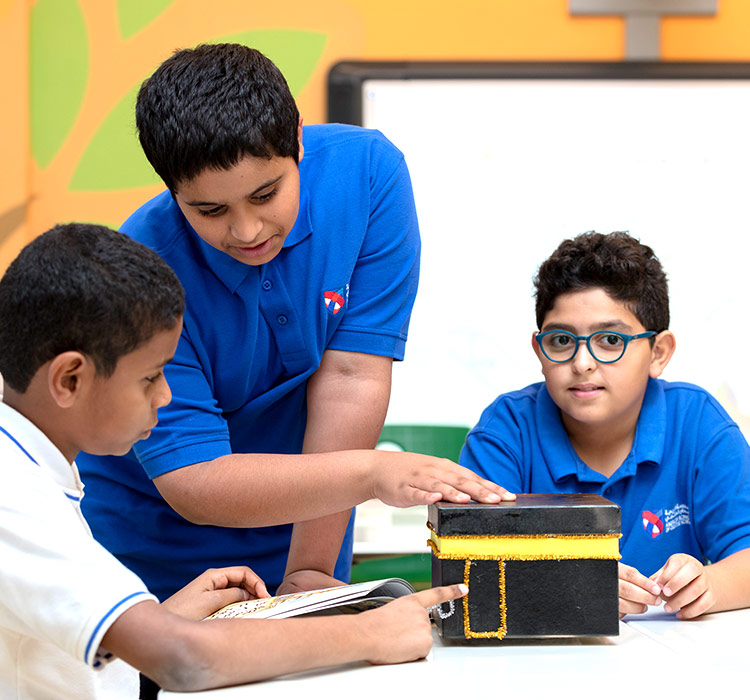 Learning Skills
Being a prominent American curriculum school in Sharjah, our instruction in ASCS promotes students' academic, thinking, and social skills such as critical thinking, problem-solving, independent learning, presentation, and many other interpersonal skills. We encourage our students to communicate their ideas clearly in writing, speaking in a variety of media and across disciplines.
We set high expectations in all our students, and we support them with the learning and skills in order to meet these expectations. Our instruction includes opportunities for higher-order thinking skills where students could analyze complex work from different perspectives and make conclusions. We teach students how to be accurate, creative, innovative, and neat in their conception and execution of their tasks. Credibility and integrity are important pillars to ensure students have an authentic and unique learning experience in ASCS. This comes through the focus on our strong Islamic ethos, and values.
Content Delivery
At The American School of Creative Science, course delivery methodology is based on world-class renowned teaching strategies and best practices, with the aim to:
Motivate students for tapping into and realizing their full potential.
Ensure the "holistic development" of the child.
Build self-confidence, self-awareness, and enable independent learning.
Establish a firm foundation of knowledge and skills in core subjects of English Language Arts, Mathematics, History/Geography, and Science.
Benefit from an enriched curriculum through Art, PE, and Computer Science.
Benefit from UAE National Curriculum in Arabic, Islamic and Social Studies.
A successful teacher at ASCS is able to
Differentiate instructions to cater to individual needs of the students.
Communicate regularly with parents so that they can actively contribute to their child's learning.
Provide a safe and secure environment that supports our school's mission and core moral values.
Use the latest technology to incorporate 21st century skills for our digital natives.
Provide students with regular feedback to optimize the learning process.