Well-equipped Medical Team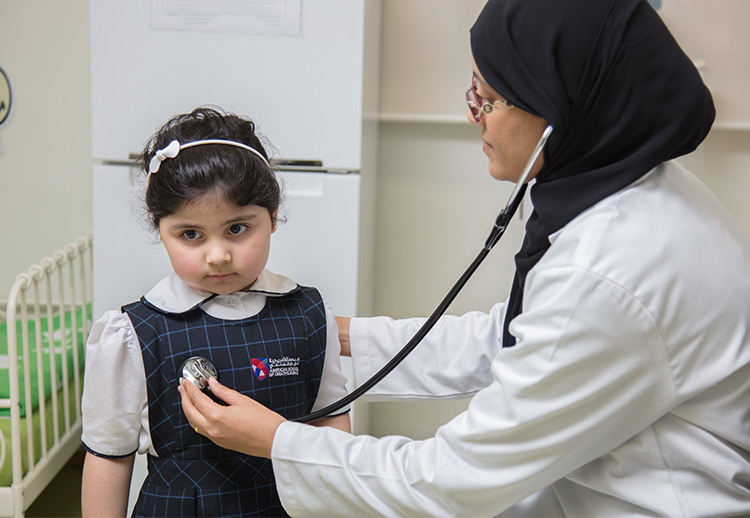 At the American School of Creative Science, students' health and safety are of paramount importance. We have 6 fully equipped clinics within all phases of the school, where sick students are taken care of by an experienced medical team. Students are thoroughly examined and records are kept for their developmental milestones and medical fitness at the beginning of every new academic year.
Students with chronic conditions are dealt with special care and are followed up regularly. The medical team stays prepared for any medical emergency within the school premises. We follow strict MOHAP protocols for the students who exhibit COVID-19 signs and symptoms by identifying and isolating them immediately.
Comprehensive details of all positive and close contact cases are sent to SPEA and MOHAP regularly. The school's medical team has been arranging PCR testing for all staff every 2 weeks and students above 12yrs before joining.
We also arranged COVID-19 PCR screening within the premises for the staff and their family. A health awareness program has been created to promote health and provide a safer environment for the students.