Digital Learning at ASCS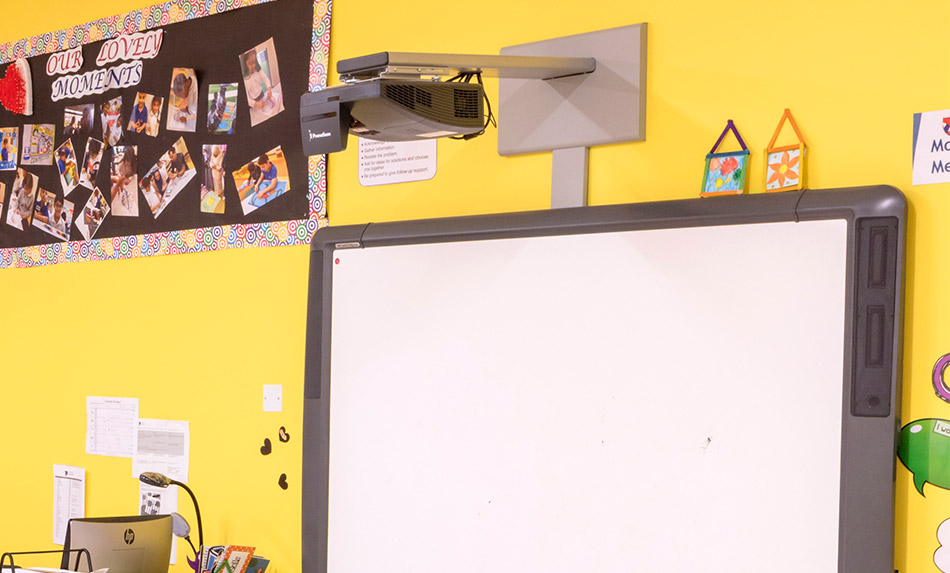 Besides the state-of-the-art campus facilities, The American School of Creative Science - Al Layyah employs the latest technologies such as wireless campus, tablets, e-resources, interactive whiteboards, digital projectors, digital visualizers, ACTi Votes, ActivTables, and other latest interactive software and resources to enhance teaching and learning.
ASCS Al Layyah's digital strategy provides the framework for a state-of-the-art facility, which utilizes carefully selected tools for an enriching and authentic learning experience for its students. As a Bring Your Own Device school (BYOD) students have access to iPads and an Apple pencil to promote creativity, work collaboratively, and gain access to transformational feedback opportunities through selected applications.
The classroom is no longer a static environment at ASCS Al Layyah with a teacher working from the front. With multiple display panels, teachers can provide several learning opportunities for students within the same lesson. Teachers utilize iPads to roam freely around the classroom, providing focused support where needed and sharing resources and activities via Apple TVs.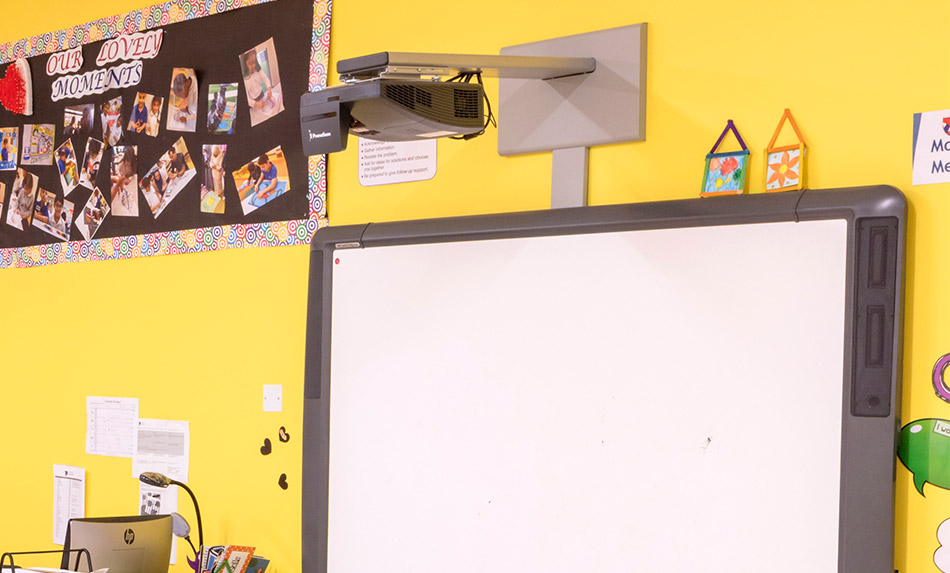 ASCS Al Layyah uses technology to aid learning, enhance student experiences and empower them to learn independently. All aspects of learning will be carefully tracked, and parents have access to their child's learning and feedback given by the teacher, which will promote a strong home-school learning experience.
Digital displays around the school are the norm to instantly celebrate the digital work of students as well as to provide information to parents. In addition, a fully equipped learning resource center with multimedia facilities is available for students to enhance their learning outside classrooms.