Extra-curricular activities at The American School of Creative Science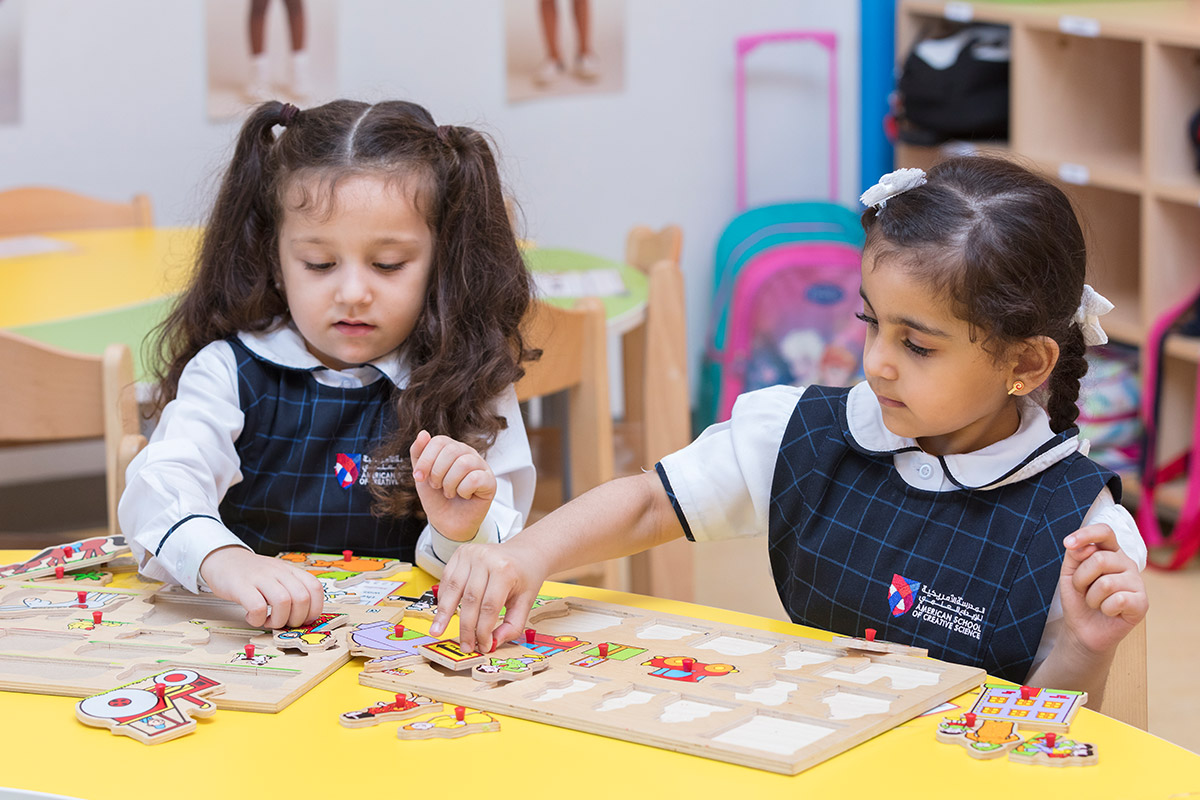 Various extra-curricular activities will be delivered alongside the curriculum to support and enrich the academic, physical, social, emotional, and psychological development of students. Some of these activities include regular educational field trips, sports competitions, and cultural days to celebrate the diversity of our student body.
Embedded inside the school day timetable is a weekly extra-curricular activity session where students sign up for clubs ensuring that all students in K-Grade 8 are involved in weekly actvities aligned to their personal talents or interests. Examples of clubs offered in the past include:
Drama Club
Eco Club
Cooking Club
Quran Club
Lego Club
Calligraphy Club
Mindfulness & Wellbing Club
French Club
Chess Club
Science Experiment Club
Technology Club
iMovie Club
Multi-Media Club
Where possible the clubs facilitate students being able to participate in National competitions such as NSTI, Poetic Heart, World Scholars Cup, etc as well as participate in internal school leadership programs such as Student Council, Red Crescent Ambassadors, Kindness Squad, etc.
Our internal ECA offering is further enriched and complimented by our external after-school ECA offering run in effective partnership with external providers to offer students across grade levels to participate in various athletic ECA offerings such as Basketball, Football, Karate, and Gymnastics.
In addition to our ECAs offerings, the curriculum is enriched by meaningful planned activities and events. There are regular academic competitions such as Spelling Bee competition, Math competition, Arabic Poetry Recitation competition, Quran memorization competition, and Science fair, etc. Other than that, we have plenty of activities that cater to students' aesthetic development such as the art fair, Iron Chef Challenge, Apollo 13 Challenge, Literacy Week, Innovation Month, International Day, etc among others.
ASCS offers plenty of activities that cater to students' creative development such as
Field Trips
Sports Activities
Cultural Days
Spelling Bee
Math Competitions
Quran Memorization
Science Fairs
Arts & Crafts
Cooking