Overview of US Curriculum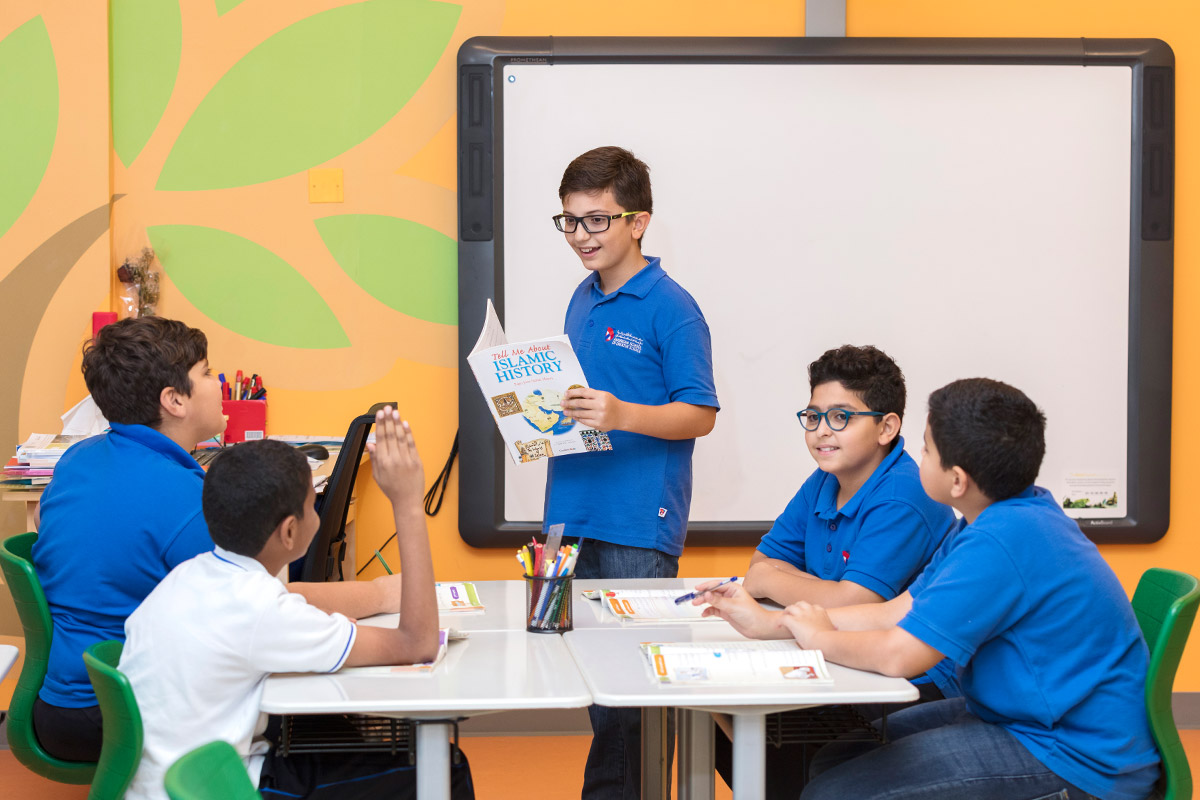 The US Curriculum is based on American Common Core State Standards for English Language Arts, Math, History/Geography, and Next Generation Science Standards for Science. This balanced curriculum gives more creative freedom to tailor the curriculum based on individual needs.
Supported by internationally recognized teaching and learning strategies, this personalized instruction is inquiry-based and hands-on. Students are supported by a wide range of co-curricular activities that ensure they have the opportunity to develop into well-rounded individuals who are ready to interact with their international peers.
Inclusion Department
At the American School of Creative Science, we are committed to the Dubai Inclusive Education Policy Framework. The Inclusion Program is available for students in all grades who require additional support. This support is designed to assist students to achieve grade-level standards, as well as challenge and extend students who are achieving above grade level in the mainstream classroom.
Where needed we work to provide alternative pathways. The Effective Learning Provision (ELP) Team provides planned accommodations, modifications, and teacher training and guidance. Further information can be found in the Inclusion Handbook.
English Language Learners (ELL) Support
ASCS is a proud member of the WIDA International School Consortium which is a community of accredited, PreK-12 international schools that use WIDA's research-based standards and assessments. Member schools are committed to developing inclusive programs that build on the assets of all learners while transforming the conversation about what multilingual students can do.
We are committed to providing differentiated instruction to meet the individual needs of all students. Following the sheltered instruction model, we provide English Language Learners (ELL) support within the mainstream classroom. In addition, where needed, our learning support assistants provide targeted intervention to raise proficiency levels.
Counseling Services
The Guidance Program supports the academic, social, and personal development of each student. Our Guidance Counselor and Social Worker work to support teachers to ensure the academic and behavioral success of each student. Individual and small group counseling sessions are available.
Bring Your Own Device (BYOD)
All students come to school with their Apple Devices. The "Bring Your Own Device" system in the Elementary & Middle School provides all students with innovative opportunities to research and create.
Digital Citizenship is a taught skill covered in our homeroom sessions, ensuring we are developing responsible users who can use their devices independently and effectively.
We believe in the potential for effective use of technology in lessons to transform teaching and learning and prepare our students to develop their digital literacy.
Please click here to see our BYOD Guidance for Parents.
Please click here to see our BYOD Policy which details the Acceptable User Agreement.